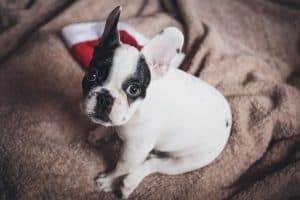 Plan Ahead for Boarding Your Pet During the Holiday Season
Plan Ahead for Boarding Your Pet During the Holiday Season – The holidays are such a stressful time of year with last-minute preparations and an overwhelmingly long to-do list! Your pet can experience anxiety too when their routine is interrupted by a houseful of unfamiliar guests or by spending too much time alone while you are away.
Although the thought of boarding your family pet is daunting, with a bit of research, you can find the right fit for your pet. Now is a good time to start looking and reserve a space before the best kennels are booked up for the season.
As a pet lover, you need to feel confident that your precious pup or kitty is in good hands. The following guidelines are here to help you make the best choice:
Take the time to do research.
Get recommendations from your veterinarian or friends and visit 2 or 3 to compare their facilities before choosing one that you feel comfortable with and that meets all the needs of your pet.
If the kennel has a website or is on social media, look at photos or read reviews and testimonials to see what people are saying. If you live in the Dayton, Ohio area, visit the Big Times Kennel website and read the many appreciative comments left by grateful pet owners.
Plan a visit to check the accommodations and meet the staff.
Look for overall cleanliness, the amount of space your pet will have, and the outdoor area. Be aware of how the pets are being treated by the caregivers and their willingness to answer your questions.
If the kennel boards both dogs and cats, make sure they are housed far enough apart so one does not cause stress to or intimidate the other.
Ask if special requests can be met.
If your pet has a special diet, takes medication, requires extra attention, or has any other special need, make sure the kennel can accommodate these requests.
Assure your pet's health and safety.
Confirm that the kennel requires all pets to be up to date on shots and are healthy for their stay.
Check that all areas, inside and out, are secure and safe for your pet to run and play.
Make an informed choice.
If possible, schedule a trial run to see how your pet responds and adjusts to the surroundings.
RESERVE a spot for your pet as soon as possible. Space can fill up fast during this hectic time of year.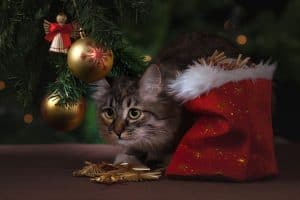 Building a relationship with a reputable and mindful caregiver is as important for pet parents as it is for our loving fur babies.
Big Times Kennel boards both cats and dogs. Co-owners John and Maureen are life-long pet lovers and owners offering your precious dog or cat a safe, clean, and comfortable home away from home.
Plan Ahead for Boarding Your Pet During the Holiday Season – Visit their website today at www.bigtimeskennel.com or call 937-885-3427 for more information. They also offer pet daycare and grooming, as well as obedience and agility training.