What to expect when boarding your dog at Big Times Kennel
Each dog has his/her own spacious indoor/outdoor suite.
The indoor portion is a spacious 4 X 5 feet in size and coupled with the outside area of 4 X 11 feet of space provides ample room for even the largest of breeds.
All guests have 11 hours of access to their outside area per day so they chose where they want to be and when they want to be there, outside in the fresh air or snoozing in the comfort of their bed inside.
Should you wish to board your dogs together the area is still very comfortable for 2 medium-sized dogs.
Each dog boarding suite comes with its own self-replenishing water source so our guests are assured clean fresh water at all times and naturally the inside areas are all climate controlled with heating, air conditioning, and dehumidifiers and we have recently added a hospital-grade air purification system to further safeguard your pet from airborne bacteria and viruses.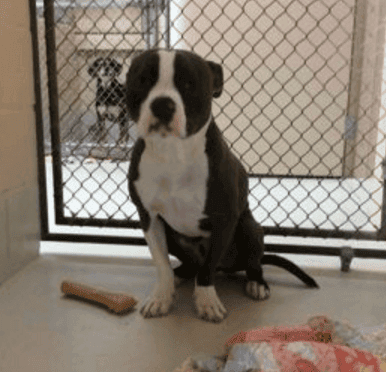 The outside is covered to protect our guests from inclement weather and to provide plenty of shade while they enjoy a little fresh air and stretch their legs.
The entire dog boarding kennel area is double-fenced in order to provide the best security for our guests.
The inside kennel area is cleaned and sanitized twice daily and the outside area is cleaned and sanitized 3 times a day. These maintenance programs not only ensure our guests a clean place to stay but also ensure a germ, odor-free area.
We discourage bringing your own bedding, as all bedding is provided and is washed every day and each guest is provided with the necessary bedding each evening to ensure a comfortable night's rest after their busy day.
Meals are generally fed twice daily and treats are given throughout the day. We will provide the food or you can choose to bring your own.
Updated shot records are required (distemper, hepatitis, leptospirosis, parvo, parainfluenza, Bordetella, and rabies) and advanced reservations are necessary.
Need a bath or groom before departing? We can do it and have your pet looking his/her best before rejoining the family. Just let us know when you are making your reservations or dropping your pet off.
Best Dog Boarding Dayton OH
Boarding Rates
$30.00 per day – No Matter what the size: Small, Medium, Large or Extra Large
Cash, Checks, and Credit Cards* are accepted. *There is a service fee of 3% on credit card payments.
Rates are all-inclusive covering food, bedding, and the dispensing of any meds which may be needed (sorry no shots). We accommodate dogs who require special food or feeding schedules. Plus our canine guests get free access to the outside 11 hours a day rain or shine.
Dogs are required to have an updated shot record from their Veterinarian.
Dogs are required to have: DHLPP, Bordetella, and Rabies
Reservations are required and we encourage you to use our convenient online reservation form.