Calming Pet Travel Anxiety – With the holiday season nearing, travel plans are also in the works. Unfortunately, whether they're joining you on the trip or staying behind, changes in routine can cause anxiety for some pets. Fortunately, understanding your pet's personality and planning ahead can ease your pet's stress.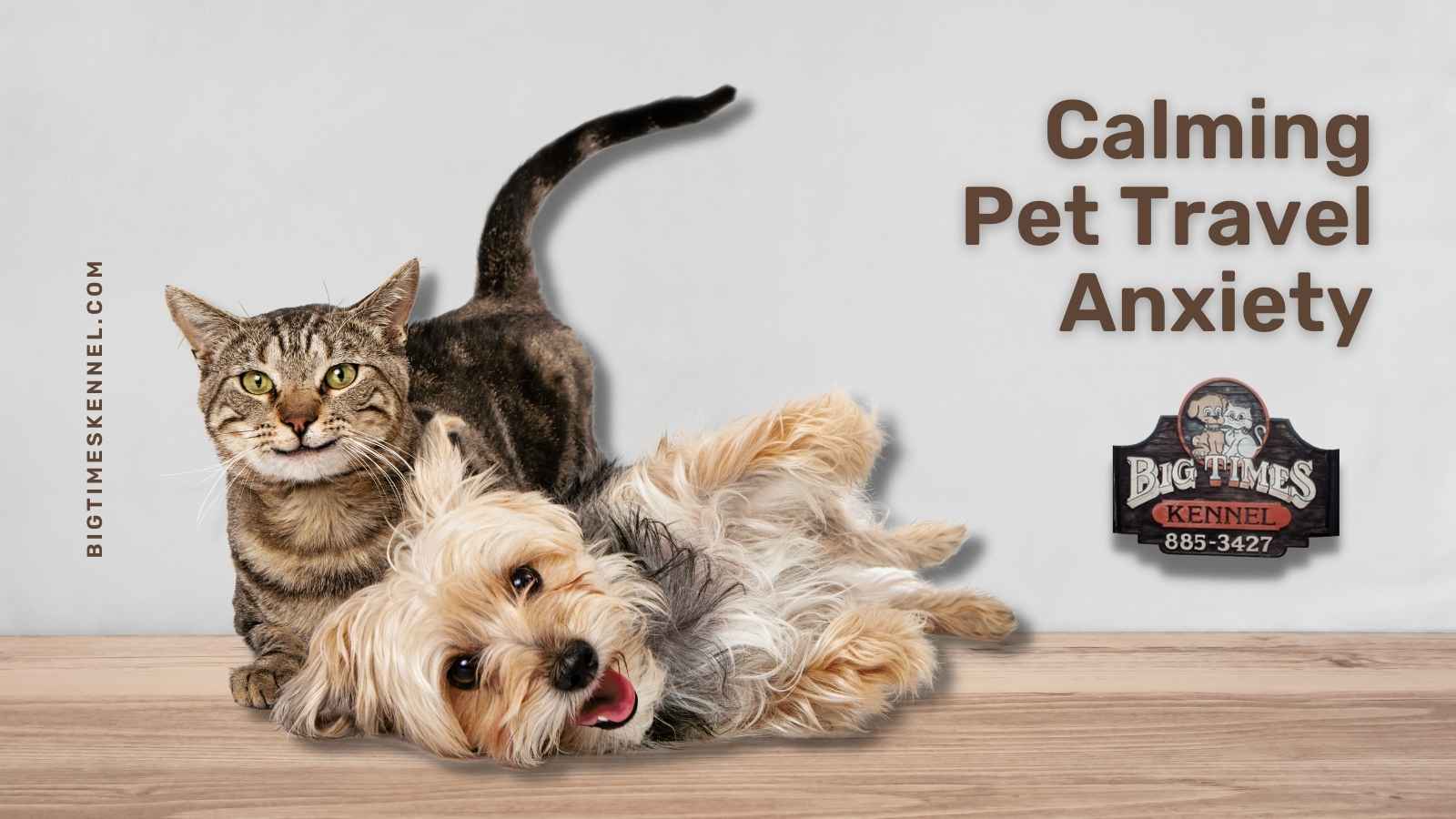 Whether this is your pet's first travel or 10th, answering these five questions early can minimize their anxiety…
Who will they know?
Is your pet traveling with you and your family? Staying with a known friend? Boarding somewhere unfamiliar? Allow time for your pet to meet or spend extra time with people they don't know or see regularly.
What is their typical response?
Does your pet get nervous with storms or loud noises? Do they frequently get car sick on short or long rides? How do they respond to unfamiliar pets? Recognizing their usual reactions when they're in safe & familiar settings is a good indication that these responses may be escalated when out of their comfortable setting.
Where will they stay?
Will a crate be required during transportation? Are they allowed to bring their own bed or blanket to the boarding facility? Are they staying at home or in an unfamiliar house? A familiar toy, blanket, or bed can ease nighttime anxiety for many pets.
When are you leaving?
Although there are many details to planning a vacation, your pet's needs should be at the top of the list. Boarding and pet sitters fill up quickly- especially during the holidays. Medications or vaccinations may be required, and hotels, airlines, and Airbnb's have different pet policies and limits. Check requirements early to avoid last-minute stress for everyone.
How will their routine change?
Will they be left alone for long periods of time? Will they have more or less access to the outdoors? Give pets time to adjust to these changes while in familiar settings.
Prepare your pet with changes in routine: more car rides, new people, crates, and medications, as early as possible to reduce their anxiety.
Of course, when traveling as a family, we want our family pets with us. Sometimes, however, their anxiety and well-being are better suited to staying in one space rather than long drives or flights.
Calming Pet Travel Anxiety
At Big Times Kennel, we know being away from your four-legged family members can be the most stressful part of vacation; that's why we treat your family pets as a part of our family. We provide the love, attention, play, and rest they deserve… in comforting and safe accommodations for all-size breeds.
Contact Big Times Kennel at 937.885.3427 or visit us at bigtimeskennel.com to learn more or schedule your next pet boarding. Be sure to check out our Facebook page www.facebook.com/BigTimesKennel too.