A Pet Boarding Daily Diary
Straight from the Doggy's Mouth – Friday
Pet Boarding Daily Diary – At home, something exciting was happening. I could tell that something was different. My family was getting out their suitcases and filling them with clothing, shoes, and other things. Good thing I was around to supervise. I did my duty by sniffing every item that they packed.
In the middle of the morning, we all loaded up in the car together instead of everyone going their separate ways for the day. I got a window seat and peeked my head out of the car so I could be the first to see our destination. When we pulled up to Big Times Kennel, I wagged my tail with delight and a bit of nervous excitement. I remembered this place!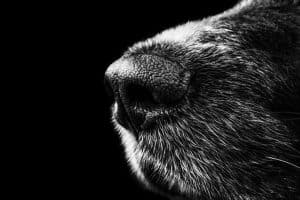 After my owner snapped on my leash and opened the car door, we walked together through the entrance and there were John and Maureen! After my owner chatted with them a bit, I was shown to my kennel. I sniffed the place out. Everything I needed was there. Water? Check. Food bowl? Check. Comfortable bed? Yep. I kept sniffing until I had sniffed every last inch of both the inside of my kennel and the outside. It took a while because it was so big! Everything was pleasant and clean. With a loving embrace, my family left me to my vacation spot. I have no idea where they were headed, but I hoped it was as nice as my place!
Straight from the Doggy's Mouth: A Pet Boarding Daily Diary – Saturday
I woke up in the morning well-rested and ready to play. I headed outside where I saw other dogs as friendly as could be! I had a lot of fun jumping and running and investigating. Panting, I went into my kennel for some water. I love being able to come and go as I please without having to scratch at a door or wait for someone to let me out. What freedom!
Then it started to drizzle. I could hear it. I'm not a big fan of rain, but then I noticed that my outside area is covered! So I was able to play outside anyway. Throughout the day I got some lovin' from the helpful humans that came in to clean up and to bring my meals. They even brought treats!
Straight from the Doggy's Mouth – Sunday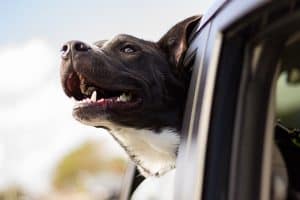 After waking up, eating, and playing at my leisure, I had my own special appointment to be groomed and enjoy a bath. Boy, did that feel good! This is the life!
Before I knew it, my family was back! The time had flown by. I greeted my family and bounded into the car. Don't get me wrong; I'm glad to be going home. But I hope it's not too long before I return to my favorite vacation spot—Big Times Kennel!
Follow us on Facebook: https://www.facebook.com/BigTimesKennel
Editor's Note: This is an updated version from a post that originally ran in 2017.