Dogs capture our hearts and enrich our lives every day. We're Celebrating the Top Dogs of 2020!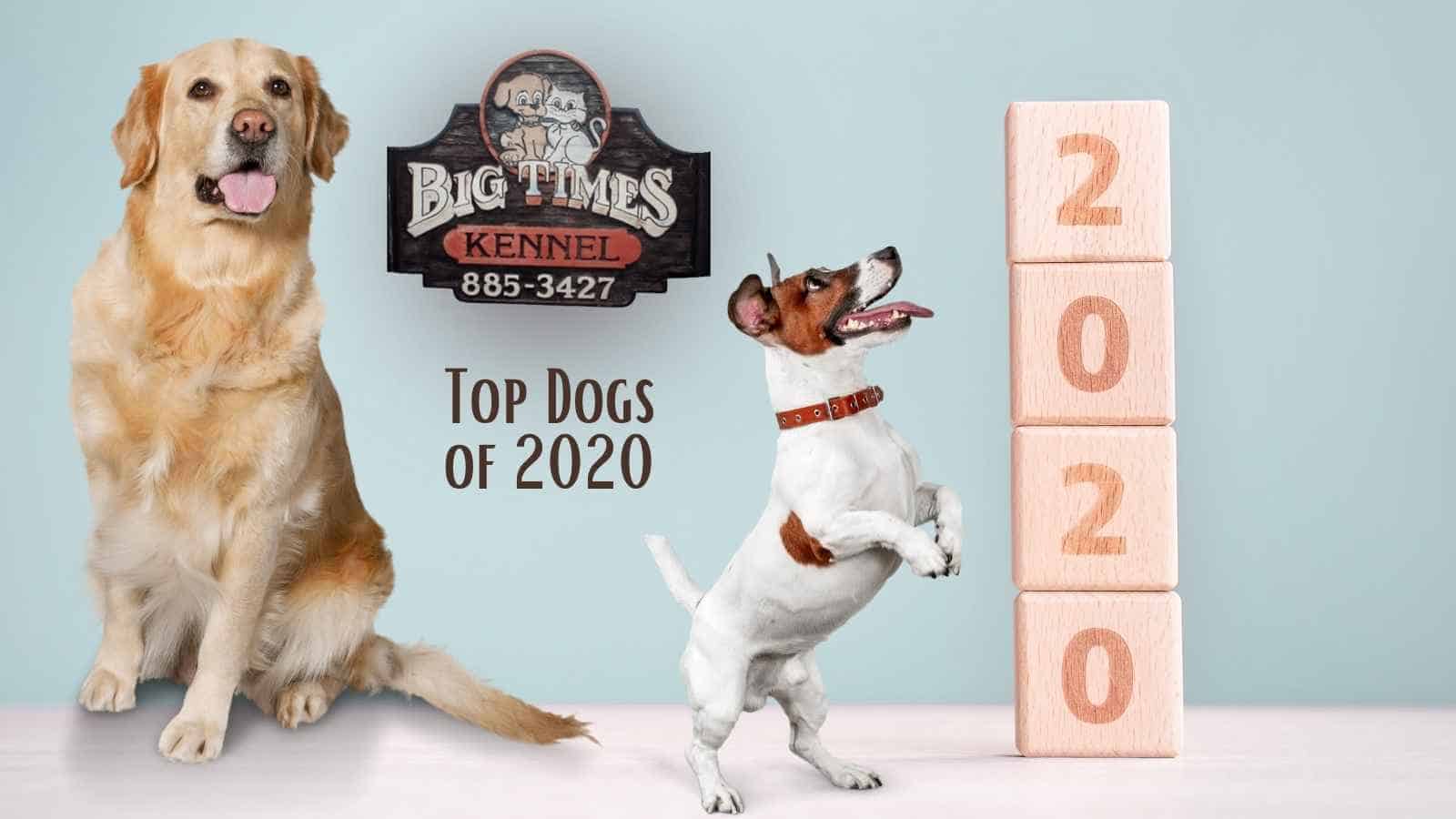 Here are the Top Dogs of 2020 – Let's take a look at the accomplishments of a few canine heroes of 2020 recognized for their unique talents and service, as well as a couple of award winners. Here are some fun facts and milestones from 2020.
Fun Facts:
Answer – More than 20 million viewers!
Question – How many people tuned in to watch the 2020 National Dog Show on Thanksgiving Day?
Answer – Labrador Retriever.
Question – What is the most popular dog breed in America? In May 2020, the American Kennel Club announced that the most popular breed in 2019 was the Labrador Retriever…for the 29th year in a row!
Canine Heroes
American Humane Hero Dog Awards:
The 2020 Shelter Hero is Mackenzie, who was born with a cleft palate. After being tube-fed for almost a year, "Kenz" had life-saving surgery so she could eat and drink on her own. Remarkably, she went from being a shelter dog to helping hundreds of other rescue dogs by providing care for baby animals with disabilities.
Not only does Kenz raise awareness of animals with disabilities, but she also teaches children to accept, interact, and show kindness to others with physical differences.
Read more about MacKenzie and other American Humane champions here – https://herodogawards.org/.
AKC Paw of Courage:
Jackson, an 8-year-old Golden Retriever, has been a therapy dog for six years and completed more than 1,400 visits before COVID. Jackson continues his service through virtual therapy visits to memory care facilities and elementary schools.
Phoebe, a Belgian Tervuren, is an AKC Canine Ambassador. She participates in public demonstrations about training, responsible dog ownership, performance sports, and other topics at schools, fairs, and similar venues. Now, Phoebe does "front-yard visits," where she performs tricks outdoors with an audience watching safely from inside.
For a complete list of 2020 Paw of Courage recipients, visit https://www.akc.org/about/awards-and-honors/akc-paw-courage/2020-akc-paw-of-courage-recipients/.
Best in Show
The National Dog Show:
Claire, a 3-year-old Scottish Deerhound and the "Royal Dog of Scotland," won Best in Show. It's the first time this breed won the prestigious National Dog Show title, although she does come from a long line of champions. Claire's grandmother was named Best in Show at the 2011 Westminster Dog Show.
The Westminster Kennel Club
Best in Show is Siba, a 3-1/2-year-old Black Standard Poodle. She has an elaborate 2-3 hour grooming routine when getting ready for a show. Siba loves chicken, and before the competition, she enjoyed one of her favorites…a McDonald's grilled chicken sandwich!
Most dogs aren't raised to compete, enter a life of service, or gain fame through heroic acts, but our very own faithful pups are champions in our lives every day. They provide us with companionship, comfort, support, joy, and unconditional love.
Is your dog is meant to compete, or is your goal to train your pup to have good manners and learn basic commands? Training at Big Times Kennel provides classes for all ages, sizes, and breeds of dogs by offering Puppy and Manners classes to the highest level of Agility.
John and his experienced team of instructors have been training man's -and woman's- best friend for over 23 years.
We hope you had fun celebrating the Top Dogs of 2020 with us!
Classes are added throughout the year and fill up quickly, so check the Big Times Kennel Dog Training schedule regularly. If you have any questions or would like to register your puppy or adult dog for an upcoming training session, please call 937-885-3427. You can also call to be put on our mailing list, this list goes out to announce classes BEFORE they are mentioned online! Be the first to know! For your convenience, print an online registration form here.