What You Need to Know Now for Summer Pet Boarding – Planning your summer vacation? Thinking about booking your hotel… flight schedules… and memorable vacation activities? Don't forget to plan the most important part of your vacation… arranging your pet's boarding!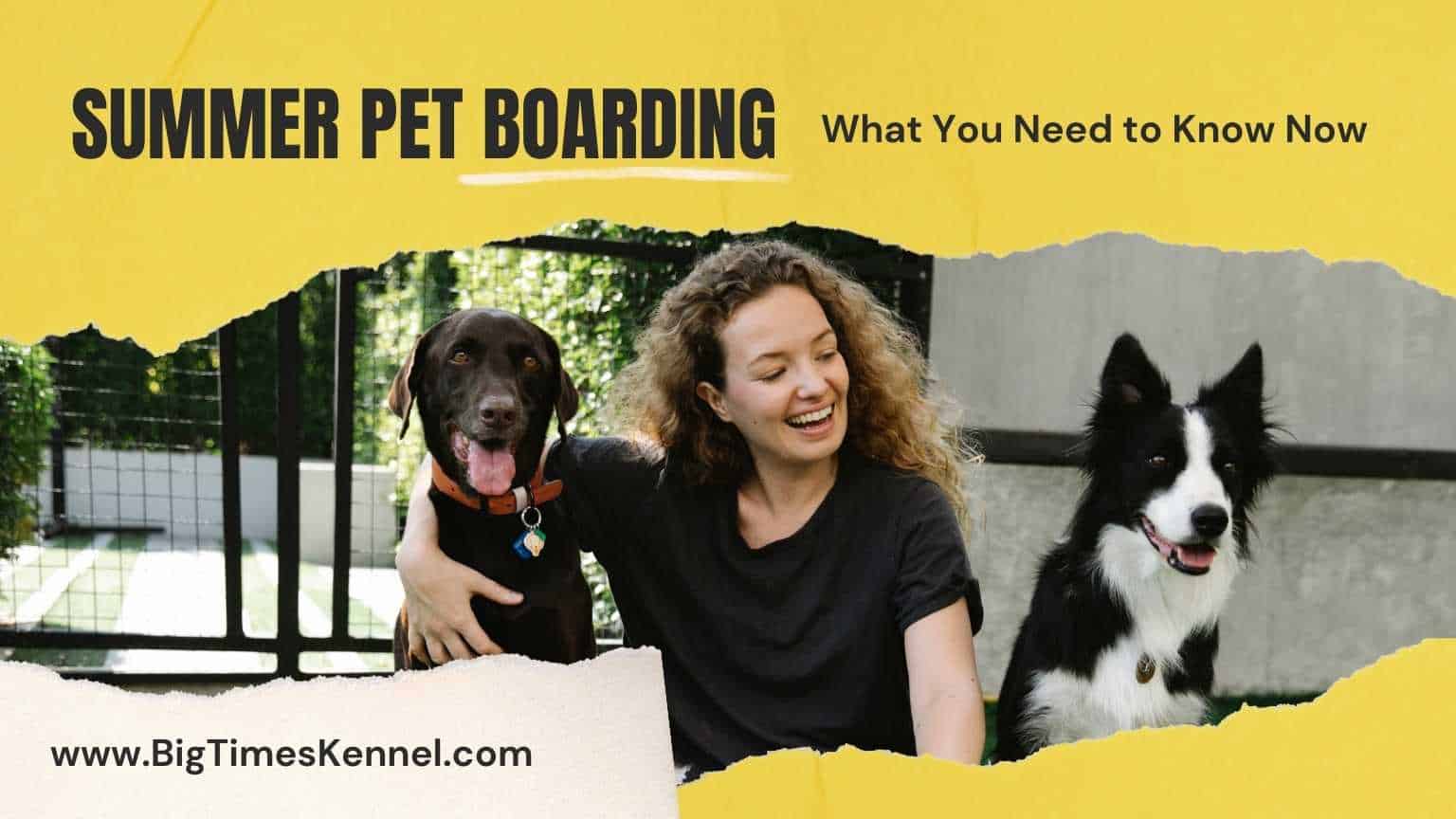 Summer Pet Boarding
Too often, reserving your pet's boarding falls to the bottom of the summer vacation to-do list. Which might leave you scrambling and stressing about where your beloved pet will stay while you're away.
Summer vacations are a popular time for humans… and our pets.
If you're thinking about heading out of town for a night, or for a week, add "schedule pet boarding" to the top of your list!
To ensure your pets enjoy their vacation as much as you do yours, consider Stay, Safe, and Fun!
STAY:
New to the boarding facility? Schedule a visit to meet the staff and see where your pets will sleep, check out outdoor accessibility, and ensure facility safety.
Summer is peak boarding time too! As soon as you have your vacation dates, reserve your pet's room.
SAFE:
To ensure all pets are safe and healthy, inquire early about vaccine requirements and request updated vaccination records from your veterinarian. In addition to up-to-date vaccines.
Does your pet require medication? Need to bring your own food and treats? Ensure that you have enough for your pet's stay. Pack for at least one day extra in case of travel delays.
FUN:
Does your pet need lots of space to run and play? Is a cozy nap in the sun their style? Do they prefer lots of playmates or prefer their privacy? Make sure your boarding facility has plenty of accessibility to match your pet's personality.
Our pets love pampering too! Pre-schedule a bath, grooming, or nail trims during their visit so they're refreshed and recharged for their return home.
At Big Times Kennel, we know being away from your four-legged family members can be the most stressful part of a vacation, that's why we treat your family pets as a part of our family. We provide the love, attention, play, and rest they deserve… in accommodations that are comforting and safe for all-size breeds.
Contact Us
Contact Big Times Kennel at 937.885.3427 or visit us at bigtimeskennel.com to learn more or schedule your next pet boarding. Be sure to check out our Facebook page (www.facebook.com/BigTimesKennel) too.