What Your Dog Wants from His Boarding Experience
What Your Dog Wants from His Boarding Experience – When you are looking to book your vacation you may be looking for a fantastic view, luxury accommodations, and gourmet meals. You may also want unique shopping opportunities and great ice cream!
But what is your dog looking for in a vacation experience?
When you can't take your dog with you on your vacation, you can look at his dog boarding stay as his own vacation. What would your dog search for on the travel website if he was looking for the perfect place to stay? Your dog would want only two things: attention and exercise. Your dog will get both here at Big Times Kennel.
Attention
We are true pet lovers here at Big Times Kennel! We will love on your dog as much as he wishes! We even have some boarders tell us that their dog gets excited when they simply hear: "Do you want to go see John?" (referring to John Reilly, the owner).
If you have more than one dog, you are welcome to board them together so they can have the familiar company that they are used to at home.
Exercise
At Big Times Kennel, your dog has access to their spacious outdoor area for 11 hours a day. This allows your pooch freedom to exercise as much as he pleases. And once he has finished his workout, there is continuous fresh water in the air-conditioned indoor portion of his suite.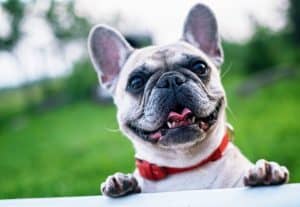 What Your Dog Wants from His Boarding Experience – Your dogs will get exactly what they are looking for in a vacation at Big Times Kennel. And you will get what you are looking for, too. Your dog will be safe inside our double fenced dog kennel and will be clean and healthy. You can even have him groomed while he is here if you wish! There is still space available for your pet during your 2017 vacation! Call us to reserve your space. 937-885-3427