Do you have a dog with tons of energy? Then your pooch may be the perfect candidate for agility training!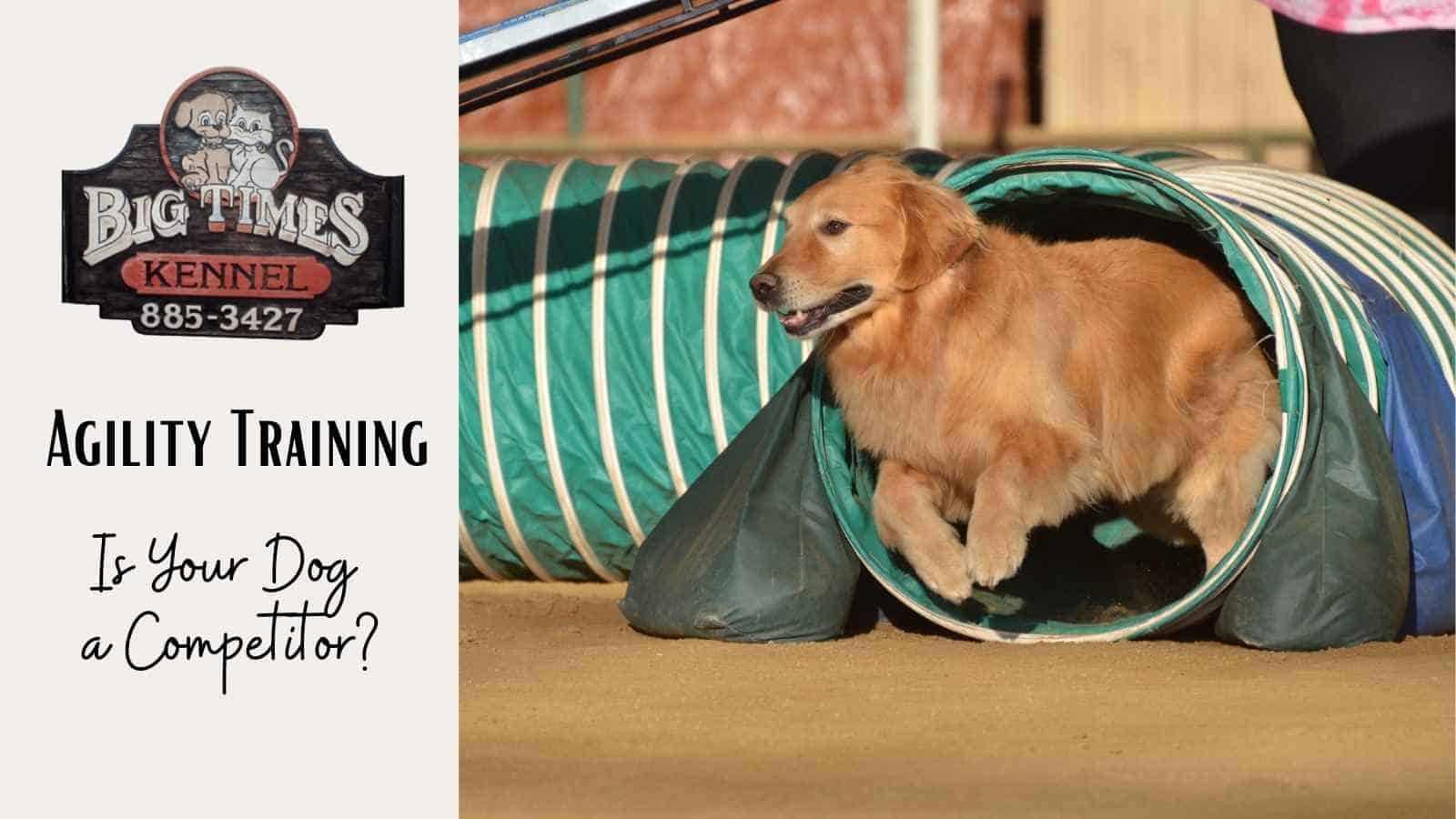 Agility training prepares you and your dog for this entertaining sport! Agility is one of the fastest-growing dog sports, not only because it's challenging and exciting, but it's a lot of fun too for both you and your energetic pup.
Begin with manners and obedience training early when your puppy is young. Even if you're not planning on participating in dog sports, it's important to get some basic training skills. After your dog masters the basics, you can start working on agility if you want to train further.
Agility training forms a strong, trusting bond that brings you and your dog together as a team. While not all dogs learn at the same rate, it's best to start small and raise your expectations slowly. Remember that agility is for fun, and use lots of praise and encouragement when your dog is successful.
What is agility?
Agility is a competitive sport for dogs made up of walkways, tunnels, and jumps. As the handler, you will help your pup navigate the course as a team. Since agility is a team sport with many distractions, teaching your dog focus and eye contact is essential for learning cues and taking direction.
Not quite sure if you or your furry friend are cut out for sports or agility training? The AKC (American Kennel Club) has tips for practicing tricks at home. To keep your dog engaged, they recommend that home sessions should last no more than 10 minutes at a time. Even fundamental skills can be helpful in building your dog's confidence and trust, along with introducing him to new experiences.
Agility Training
After completing Manners Training at Big Times Kennel, you can get your dog started on Agility training.
There are four agility levels with trainers experienced in conformation, obedience, and agility.
In Agility 101, you will build a strong foundation in contact obstacles and weave poles.
In Agility 201, you and your pup will spend time working on different obstacle combinations and placements. New challenges will be presented each week to keep both of you engaged.
You will step up your game in Agility 301, where challenges become more of a competitive level.
Finally, Agility 401 is for the true competitor and will focus on increasing dog speed and handler skills. This level is designed to push you and your dog to the limit.
Please visit the Big Times Kennel Dog Training page on our website for detailed information on what each level offers. Also, scroll to the bottom of the page to enjoy some special training videos by owner and trainer John Reilly.
Call today!
Big Times Kennel class sessions are scheduled throughout the year, and they fill up quickly. Check the Dog Training Schedule or call to be put on our mailing list. We will notify you of upcoming classes before they are announced publicly. You'll be the first to know!
Call 937-885-3427 if you have any questions, want to register for a class, or add your name to the mailing list. As a convenience, you can print out a registration form online.